Connect your LawDash account with hundreds of different applications through Zapier
Zapier is an online automation tool that lets you connect LawDash with different apps and services, so you can automate your work for an efficient workflow.
Please note, you must have an existing Zapier account in order to use this integration.
1. Go to your Zapier dashboard and create a Zap.
2. Choose LawDash as the app.
3. Choose an event when the Zap will trigger (ex: New Lead).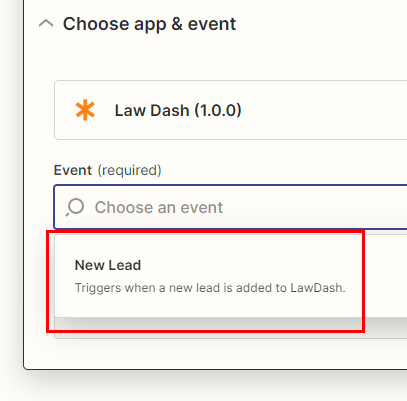 4. Choose an existing LawDash account from the dropdown or add a new account.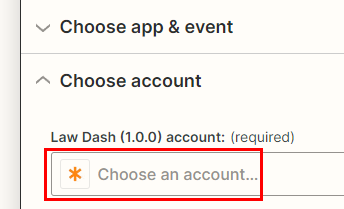 5. Follow the instructions in the popup window to connect your LawDash app account to Zapier.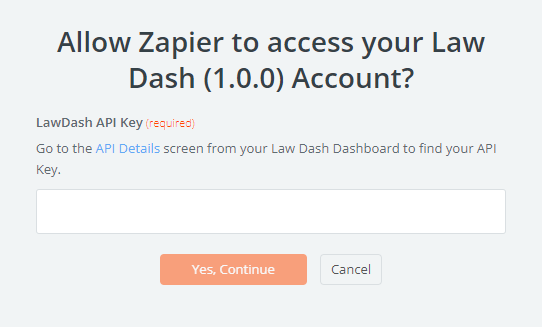 6. You will need your API key, which can be found on the Integrations Settings to set up your first Zap.
7. That's it! You can now add action steps to connect LawDash to other apps using Zapier.
If you have any questions or need further assistance, please contact us or send us an email at: support@lawdash.co.