Stop marketing waste today.
Start
now!
Become one of the growing number of law firms using LawDash today! Check out our monthly plans! Moments Away of Complete Marketing Transparency
The simplest way of tracking every lead into your law firm.
Connect up to 3 Lead Channels
Connect up to 5 Lead Channels
Connect unlimited Lead Channels
Can't find your answers here? Send us a message for help.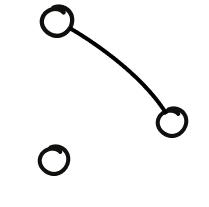 How long before we see results?
Your law firm will start seeing results immediately. But, we recommend close analysis on lead channels and quality at the 3 month mark. By this time, you will have enough substantive data to make informed decisions. 
What happens after we sign up?
We will reach out to you to plan the next steps, in particular walk you through how to integrate your lead channels. 
If we get stuck, can we get help?
Sure, we can help. But our Gold Plan may be best suited because it also provides access to our Integration team. 
Can we push this data into our practice management platform.
We're on Zapier which means we can connect to many software platforms. 
But do talk to us about what you're trying to achieve and we can see if we can help. 
Get all your
leads
in one simply, easy to understand dashboard